SURPRISING SOLUTION
AMPLLA FIRE COMBO represents a unique concept that combines two devices in one. It is a fully functional hydrant, consisting of a hose winch with a hose nozzle and our SHIELD fire extinguisher. All of that is wrapped in a unique design unit.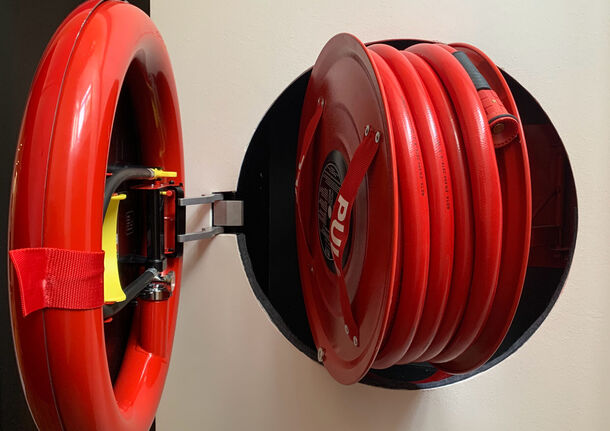 REVOLUTIONARY SOLUTION 2 IN 1
The hose reel is usually placed in a wall cabinet, together with a fire hose. It is used for a fast intervention against more extensive fires, especially until the arrival of the given fire rescue unit to the fire location. It forms a part of the basic fire protection equipment of buildings. Our solution goes much further. Instead of a mere cover, we have covered the winch and the hose by another portable fire extinguisher of the SHIELD line. Its attractive design and combined fire extinguishing ability represent the main attributes of Amplla FIRE COMBO.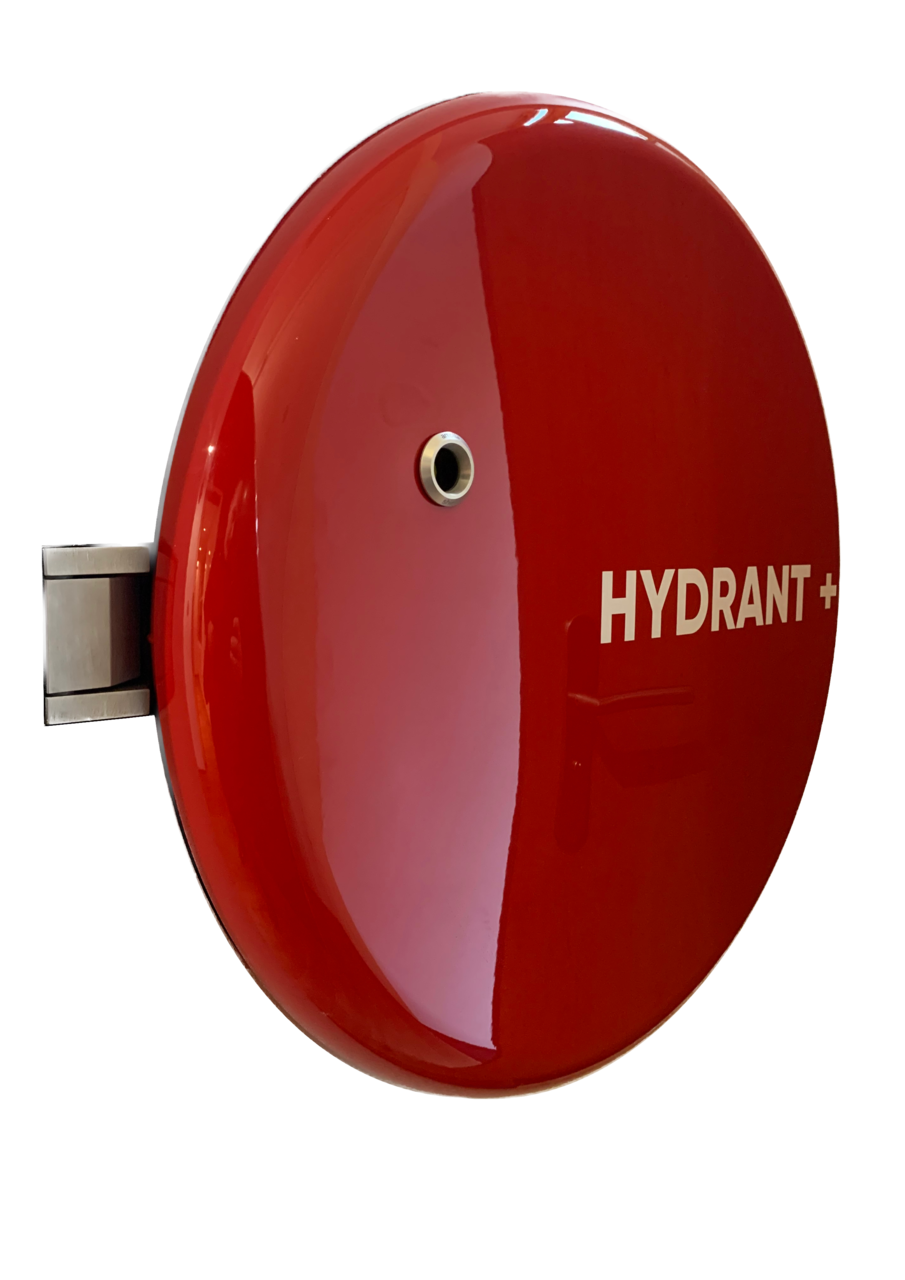 Technical specification
Type:
P21 - TI62P4VSH
P34 - TI62P6VSH
Fire rating:
P21 - 21A, 113B, C
P34 - 34A, 183B, C
Totall weight:
P21 - ~ 11.4 kg
P34 - ~ 13.2 kg
Use:
solid materials, liquids, gases, live electrical equipment up to 1kV at the distance of 1m
Overall dimensions:
diameter 630 +/- 2 mm
width 91 +/- 2 mm
Body volume:
7.2 l
Allowable temperature:
from -30°C to +60°C
External treatment:
powder painting red RAL 3000
Extinguishing agent:
powder - Furex ABC Spezial
P21 - 4 kg of powder
P34 - 6 kg of powder
Propellant:
nitrogen - N2
Discharge time:
P21 - 14.1 +/- 2.1 s
P34 - 19.6 +/- 2.9 s
Body material:
alloy steel - P265GH
Valve:
chrome-plated brass - M45x1,5
Trigger:
ABS - red
Pressure:
working 15 bar
max. allowable 17,0 bar
test 25 bar
Certified accoring to:
EN 3-7:2004+A1:2007
EN 3-8:2006/AC:2007
EN 3-10:2010
Certificate:
1015-PED-B-00531-22
1015-PED-B-01279-22
Type:
ZH3020
Product type:
BETA-02
Specification:
spray DN25
Hose length:
30 m
Hose specification:
stable
Hose diameter:
25 mm
Reel size:
580x600x210 mm
Nozzle diameter:
8 mm
Hanging element:
hinge

Allowable inlet pressure:
2-12 bar
Certified according to:
EN 671-1:2012
Recommended inlet pressure:
4 bar
Certificate:
1038Xa/02
WALL BOX
Type:
WBC7128
Overall dimensions:
710x710x300 mm
Embedding depth:
26 mm
Box material:
galvanized construction steel
Box thickness:
1 mm
Rear support plate:
cement chipboard
Thickness of support plate:
10 mm
Shield hinge:
steel/dural