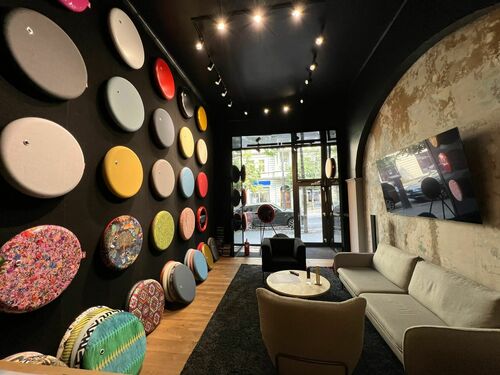 Are you interested in our products? Would you like to discuss the Customised version of Amplla SHIELD with us? Or maybe you just want to see how great our innovative fire extinguishers are? Visit us in our showroom in the centre of Prague. We will gladly advise you on the right product and can arrange installation and service upon request.
The Amplla Showroom Prague provides a comprehensive portfolio of our designer extinguishers. During your visit, you get a unique opportunity to choose the best item for your interior. Our team of Amplla designers will be ready to design a customised version of the SHIELD fire extinguisher for you.
Visiting our showroom is simply an experience. There is no other place in the world offering designer fire extinguishers that you want to display in your home at all times. Amplla fire extinguishers provide a sense of safety and artistic addition to your interior. Thus, come and visit our showroom. Protect All You Love!
Vinohradska 1252/36
120 00 Prague 2
Czech Republic