A shield that protects
Protection against heat and flames
Single distinct and design-attractive point, which combines many safety elements. SHIELD is primarily a fire extinguisher that, similarly to the HUSSECHUCK fire extinguisher, is extremely flat, prevents all important elements against unauthorized handling and can be operated only by one hand. Compared to a standard fire extinguisher, it provides better protection from flames, but also from falling debris. We offer the Shield model in 2 powder variants, one with 4 kg of the powder, marked P21, and another one with 6 kg of the powder, marked P34.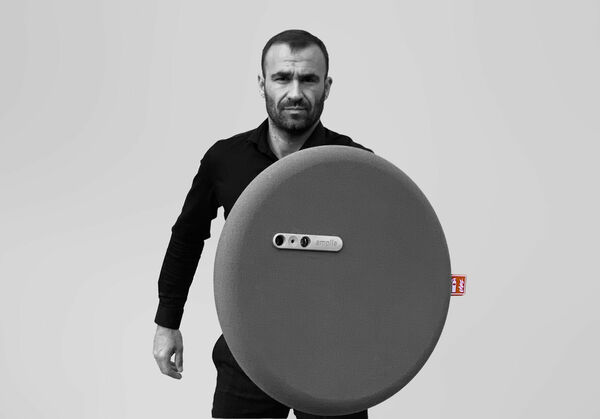 SHIELD THAT PROTECTS YOUR HOUSE OR APARTMENT
a fire extinguisher for every interior
It can fabulously amend any interior, be it in its varnished PAINT version or with a very pleasant textile, self-extinguishing surface of the FABRIC version. Both versions are available in the P21 and P34 variants. Should you, for example, be getting ready for a final building approval of your single-family house, SHIELD P34 is the right choice for you. Both offered variants have of course the appropriate certificates and comply with all applicable legal regulations.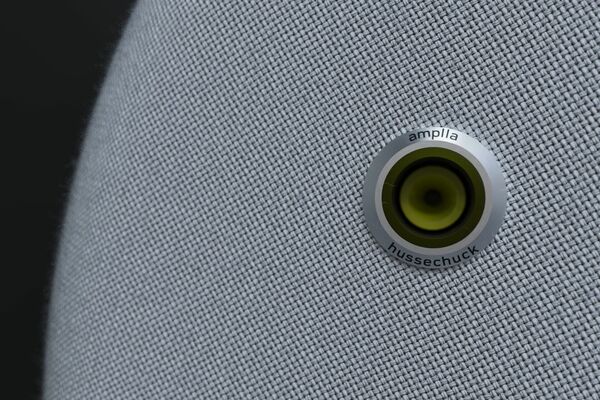 PROTECTED

Due to its innovative design, it is the only fire extinguisher in the world protected from tampering with the seal, fuse, valve, and hose.

ONE-HANDED

It is the only fire extinguisher in the world in its category that can be operated with only one hand.

ERGONOMIC

It is also the only fire extinguisher in the world designed as ergonomic, intuitive, and easy to use.

ECO-FRIENDLY

It uses a fire extinguishing agent of the highest quality. We currently offer the P21 variant with 4 kg of the powder and the P34 variant with 6 kg of the powder.
Technical specification
Type:
P21 - TI62P4VSS
P34 - TI62P6VSS
Fire rating:
P21 - 21A, 113B, C
P34 - 34A, 183B, C
Total weight:
P21 - ~ 11.4 kg
P34 - ~ 13.2 kg
Use:
solid materials, liquids, gases, live electrical equipment up to 1kV at the distance of 1m
Overall dimensions:
diameter 630 +/- 2 mm
width 91 +/- 2 mm
Body volume:
7.2 l
Allowable temperature:
from -30°C to +60°C
External treatment:
powder painting red RAL 3000
Extinguishing agent:
powder - Furex ABC Spezial
P21 - 4 kg of powder
P34 - 6 kg of powder
Propellant:
nitrogen - N2
Discharge time:
P21 - 14.1 +/- 2.1 s
P34 - 19.6 +/- 2.9 s
Body material:
alloy steel - P265GH
Valve:
chrom-plated brass - M45x1.5
Trigger:
ABS - red
Pressure:
working 15 bar
max. allowable 17,0 bar
test 25 bar
Certified according to:
EN 3-7:2004+A1:2007
EN 3-8:2006/AC:2007
EN 3-10:2010
Certificate:
1015-PED-B-00531-22
1015-PED-B-01279-22